We're often sharing tips and insights with our Network of Suppliers, but thought we'd shed some light on what we regard as the best way to buy for your business.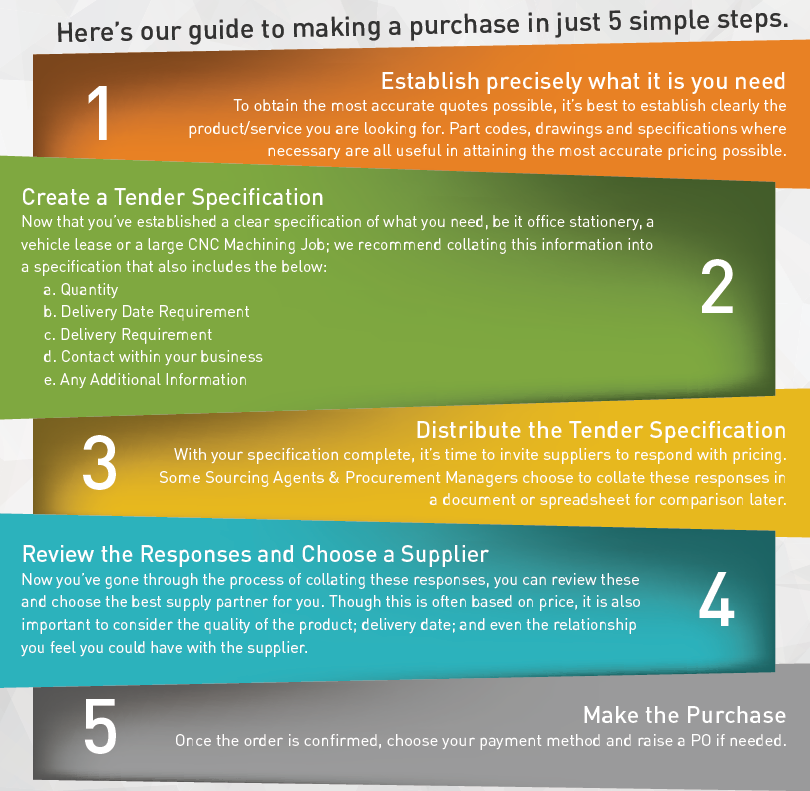 Sourcing can be timely & hassling, meaning you have less time to do the work that is vital to your business. Applegate handles steps 2, 3 & 4 for you – meaning all you need to do is tell us what you want, when you want it and the best email address to get quotes straight to your inbox.
The system is absolutely free and carrying no obligation to choose from any of the suppliers invited to quote by Applegate. Get in touch if you need to source anything by emailing enquiries@applegate.co.uk or click here.
Return to Blog Index