Using Marketplaces To Target International Markets
In a post-Brexit world, international business is crucial for UK businesses, with Europe still the primary destination for their goods and services.
The UK Export Market is worth £326 billion in 2021

, with 57% or £218 billion of goods shipped directly to Europe (Source: Trading Economics, 2021).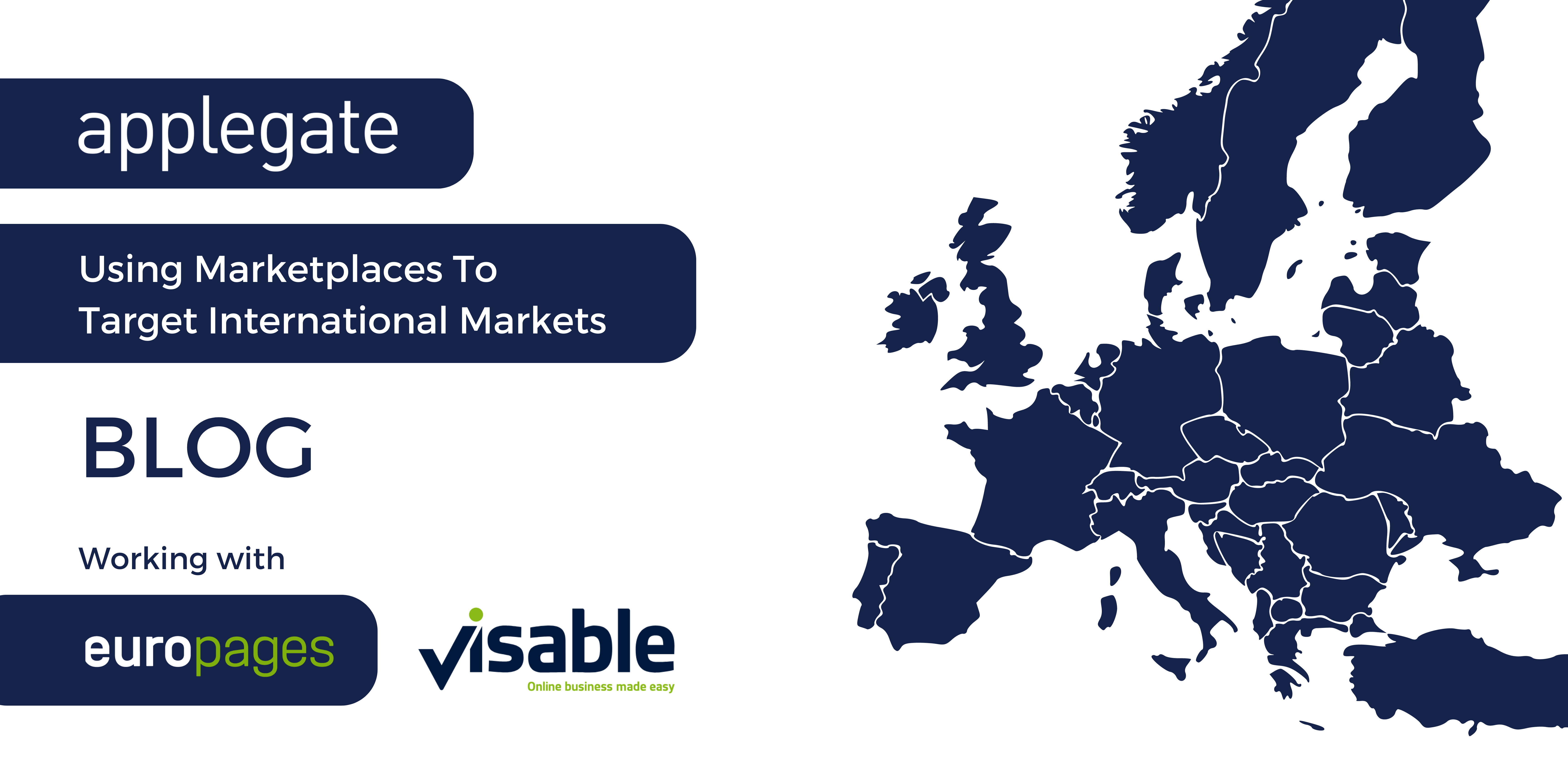 But how can you take advantage of this market, and what tools are there to help?
B2B Buying has changed.
A recent report from McKinsey & Company, 2021, identified B2B buying behaviours have changed dramatically since the start of the COVID pandemic. Salespeople are no longer on the road, tradeshows have been shut down and are only starting to open back up slowly; more people are working from home, and businesses are looking for greener ways of running and operating.
B2B has moved online with the rapid growth in webinars, video conferencing, and marketplaces to identify new suppliers. Digital interactions have doubled since 2020, and 88% of B2B decision-makers believe they are likely to maintain working online or remotely in a post COVID world (whenever that may be).
In the next five years, B2B Marketplaces are predicted to make up, or be a factor in a third of all corporate sales (iBe TSD Ltd 2021).
B2B Marketplaces are adopted more than ever.
B2B marketplaces were already on the rise before COVID hit, but they have strengthened their position with the restrictions on the movement of people, with businesses having to find ways to keep the cogs turning.
26% of B2B buyers stated in the next generation of B2B purchasing channels report by B2B online that marketplaces are their preferred purchasing channel.
Only 6% of respondents commented that they do not currently use online marketplaces at any stage. Whilst not everyone is buying online, the numbers researching suppliers of products and services have grown from strength to strength with 74% of B2B buyers researching at least half of their work purchases online (source: 7 B2B trends to follow for 2022 and beyond).
This number may surprise many of you. We're familiar with comparing prices for our B2C purchases; powerhouses such as Amazon, eBay and Esty have made this incredibly easy.
But, B2B purchases are unique and require in-depth negotiations. It's interesting that eBay and Amazon are both trying to enter the B2B market, but are struggling to gain the same traction as they have in the B2C space.
Buying a home office chair from Amazon is a different proposition than organising an office refurb and kit-out to relocate 100 staff. Gaining the network effect is the challenge – having buyers is irrelevant without suppliers, and suppliers won't adopt a platform without buyers – make sure you are in a marketplace with both.
The uniqueness of B2B Transactions
B2B transactions are much more complex than purchases between businesses and consumers, and order values can be significantly higher. It is less common B2B buying transactions will take place on a platform without additional interaction. Elements of B2B buying that make it unique are detailed below, highlighting the added complexities which need to be discussed and contractually agreed upon before any money changes hands.
Financing and terms of payment

Bulk order discounts

Contractual pricing

Negotiations on delivery methods and timings

Insurance policies and documents

Compliance
With a digital platform such as a marketplace, you can connect with the right type of buyer, but marketplaces also aid a buyer in finding the most suitable supplier to meet their need – YOU!
The importance to be found in the right market and communicating effectively cannot be overstressed. Whichever platform you choose should help facilitate the communication between buyer and supplier – business can't happen without it.
International language barriers
With communication being a key aspect in B2B purchases, marketplaces offer features enabling conversations with wider audiences than other marketing methods and target audiences in different languages.
Describing your company in multiple languages will simplify the buying process for your customer base in international markets. Speaking to relevant buyers; in context; and using the correct language can enhance your sales conversion rates. A recent Can't read, Won't Buy report conducted by CSA research in 2021 identified:
72% of customers are more likely to purchase products in their native language
82% are less likely to purchase goods if the information is not available in their language
Language can be a barrier, but it doesn't have to be. Whilst English is a language used in countries across Europe, don't assume everyone in Europe searches online in English.
What does all this mean?
Marketplaces are easy to adopt and can play a crucial role in a successful marketing strategy and give you the advantage of reaching new buyers in new regional or international markets. With the growth of online activity and transactions, users expect businesses to provide an improved digital experience. Those that do are twice as likely to be chosen as primary suppliers.
If you would like to learn more about the national and international solutions we can offer via Applegate and as the exclusive UK partner of Visable, owner of Europe's largest B2B marketplace, Europages, please book a demo or drop us an email.